Lucas McWethy
Attorney at Law
Lucas is a criminal defense attorney who practices in courts all around Washington State. He graduated with honors from Western Washington University with his BA in Political Science and went on to graduate Cum Laude from the Seattle University School of Law. Since his 3rd year of law school Lucas has defended those accused of crimes in Washington State. Lucas has a true and definitive passion for criminal law. Regardless of the allegation, Lucas fights the legal system to get his clients the best possible outcomes.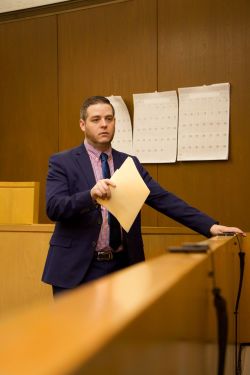 Lucas focuses on providing an Attorney-Client relationship that is based on trust and information. Too many times individuals get railroaded into making decisions that may not be in their best interest because they have not been given the information to make an informed decision. Lucas believes in a reciprocal relationship with his clients where they can work together to obtain the best results.
Lucas has called Washington State home since 1984. He grew up in Eastern Washington and moved to the Seattle area just before High School. He now resides in Snohomish County. Lucas enjoys spending time with his wife and two children. They are avid Seahawks fans and enjoy any activity that gets them outdoors.
MEET HIS TEAM:
Paulette Gustafson
Education
J.D. — Seattle University School of Law — Cum Laude

B.A. — Western Washington University