Decades of Experience
GENERAL COUNSEL FOR THE INDIVIDUAL
FAMILY LAW & ESTATE PLANNING ATTORNEYS IN EDMONDS, WA
At Chin Legal Group, PLLC, our primary concern is you — and helping you reach the best resolution to your legal matter. With experience in family law and estate planning, we'll guide your family toward a fresh start through strategic planning. We can also protect your rights with strong criminal defense and mediation services. Call today for a free consultation.
Michael Chin
Attorney at Law
Growing up with a lawyer for a father, attorney Michael Chin knew from a young age that he wanted to follow in his footsteps. After graduating from Gonzaga School of Law, Michael went on to pursue his legal Master of Laws in Taxation from the University of Washington. His broad experience within the areas of family law, estate planning and probate law, business and tax planning, criminal defense, and traffic law brings valuable insight to all those in need throughout Snohomish and King County, WA, and the surrounding areas.
MORE ABOUT MICHAEL
Trusted Legal Services & Support
Compassionate Counsel
All legal matters can be stressful — but when they concern your family, your business, or your future, the stakes are often much higher. These are some of the most valuable aspects of our lives. No matter what brings you to our firm, we'll treat you with respect and provide personalized attention as we seek a successful outcome for your unique situation.
Reliable Communication
It takes a big leap of faith to select an attorney you can trust with your legal issue, and we don't take earning your trust lightly. When you choose to work with Chin Legal Group, PLLC, we make every effort to show you how much we care — starting with our commitment to answering your questions and addressing your concerns every step of the way.
Why Choose Chin Legal Group, PLLC?
---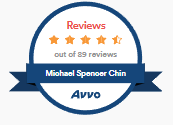 Personal Support
Our top priority is listening to the specifics of your situation and tailoring a legal strategy to meet your goals and protect your interests at every turn.
Effective & Passionate
When it comes to your case, we strive to educate you on the process, so you can better understand your rights — making the process as smooth as possible.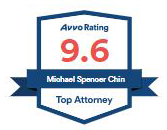 Trusted Advisors
We value the confidence you place in us as your legal advocates and will work diligently to provide sound legal guidance through for you every step of the way.
Working to Protect Your Rights & Well-Being From Start to Finish
There's nothing more important than family — and legal consequences can have a major impact on those relationships that matter to us most. Whether you're going through a divorce and caught in a dispute over child custody or needing help with crafting a strategic estate plan for your family's future, you need a compassionate, effective attorney to represent your best interests.
With the Chin Legal Group, PLLC, you can gain peace of mind with caring and experienced family law attorneys on your side. We understand no two families are exactly alike and need personalized legal strategies to get through their situation. So no matter what brings you to seek our services, we'll provide detailed, personalized legal counsel that can help you move forward.
We have over five decades of combined legal experience serving the needs of individuals, families, and businesses in Snohomish County, King County, and the surrounding areas. From family law and divorce matters to estate planning, business and tax planning, and criminal defense, our comprehensive law firm is prepared to help you through whatever issues you may be facing.
At the end of the day, you shouldn't have to take on your legal matters alone. When you have questions about your rights and the impact that your situation could have on your life, don't wait to seek the legal assistance you need. You and your loved ones deserve the best representation. Contact Chin Legal Group, PLLC, in Edmonds, Washington, and put our experience to work for you!